Ram Vanji Sutar is an Indian sculptor. He has created more than fifty monumental sculptures in the last forty years of his career. He is the recipient of Padma Bhushan in 2016 and Padma Shri in 1999 for his contribution in the field of arts. He has gained popularity for his sculptures of Mahatma Gandhi. Check out Ram Vanji Sutar Wiki, Age, wife, Family Caste details here.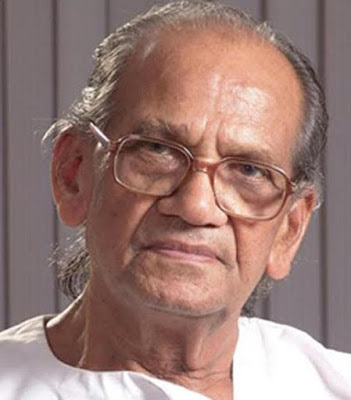 Ram V Sutar
Wiki/Biography
Ram V. Sutar was born on 19th February 1925(age 93) in Gondur village of Dhule district of Maharashtra to Vanji Hansraj and Sitabai. His father Vanji Hansraj was a carpenter and sculptor.
In 1952 he got married to Pramila and like him their only son Anil Sutar (born in 1957) is also a sculptor.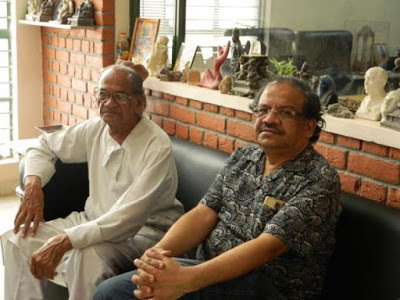 Ram V Sutar with Anil Sutar
School & Career
In his childhood, he was motivated towards art by Shriram Krishna Joshi, whom he considers his mentor. It was Shriram Krishna Joshi who encouraged him to join Sir J.J. School of Art in Bombay (Now, Mumbai). In the last year of his study, he topped the Class and won the prestigious Mayo Gold medal for modelling.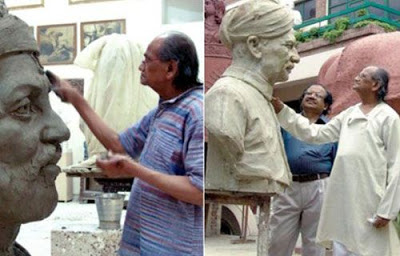 Ram V Sutar sculpturing
As a modeler for the Department of Archaeology, South Western Circle, Aurangabad, between 1954 and 1958 he was involved in restoring several ancient sculptures found in the caves of Ellora and Ajanta.
In 1958-59, he was Technical Assistant ( Model ) in the Exhibition Division of Audiovisual Publicity, Ministry of I & B, New Delhi, for preparing various types of models on the Five Year Plans. He left his Government job in 1959 with the intention of becoming a professional sculptor.
His first notable work was the 45 feet Chambal monument at the Gandhi Sagar Dam, in Madhya Pradesh, India.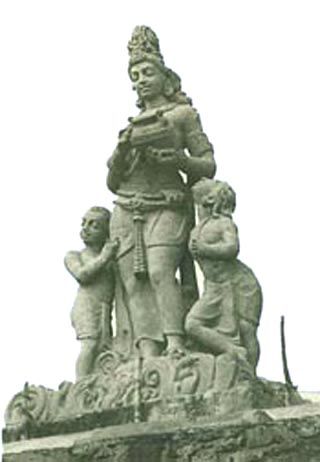 Statue of Chambal Mother @Credit:IndianArtcircle.com
The most well known among his works is the bust of Mahatma Gandhi that he sculpted, which is instantly recognizable worldwide, and copies of it were presented by the Government of India to other countries like France, Italy, Argentina, Barbados, Russia, England, Italy, and Argentina where they have been put on display on the occasion of the Gandhian Centenary Celebrations.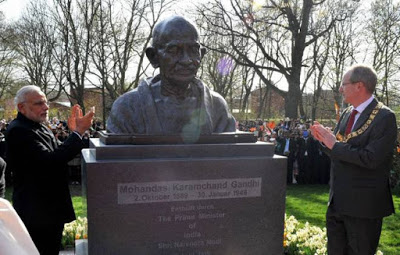 Mahatma Gandhi Sculptor created by Ram V Sutar
His another notable work was the 21-feet high Equestrian statue of Maharaja Ranjit Singh which was installed at Amritsar in Punjab.
The Statue of Unity was designed by him, it is 182-meter high, tallest statue in the World, situated near Narmada Dam, Vadodara in Gujarat, India.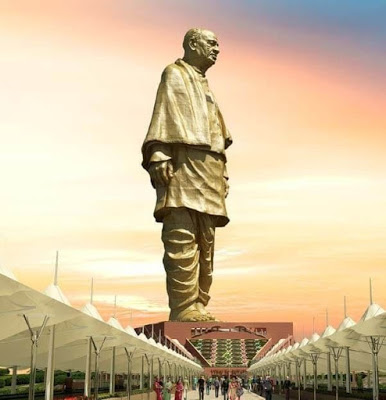 Statue of Unity created by Ram Sutar
Awards:
In 1999, Sutar was awarded Padma Shri by the government of India and in 2016, he was honoured with Padma Bhushan Award.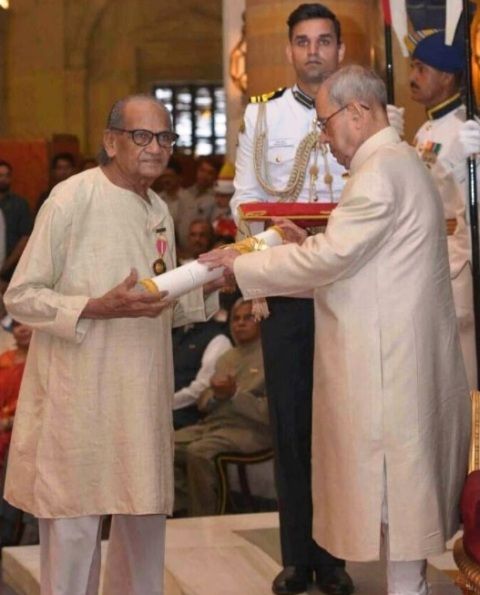 Ram Sutar receiving Padma Bhushan Award
Facts:
In his childhood, he was a carpenter too. He used to assist his father in his carpentry.
In childhood, he once saw Mahatma Gandhi.
PM Narendra Modi inaugurated the Statue of Unity, the statue of Iron Man of India, Sardar Vallabhbhai Patel. It took Ram V. Sutar almost three years to complete the Statue of Unity. The statue is worth more than $33 million and made up of bronze.
Thank you for reading this biography on CeleNote. You can read other biographies and TV shows from here.