Captain Raju is an Indian actor and an army officer (retd.) who was born on 27 June 1950 and currently hospitalized in Oman. Check out his wiki, age, family, movie list and biography on Celenote.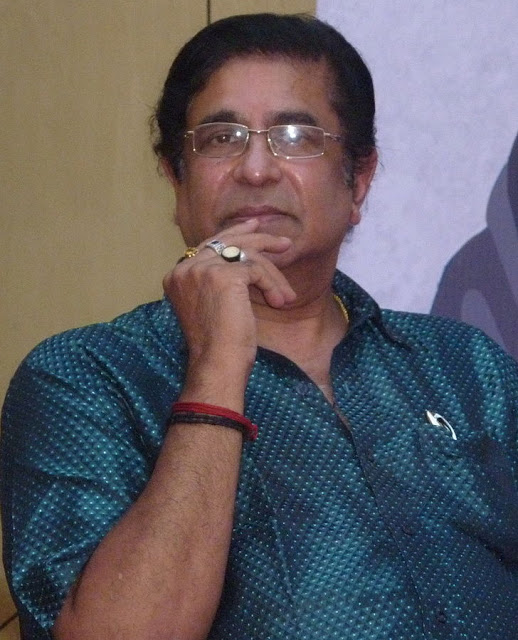 Captain Raju Biography -DOB, Birth Place
Captain Raju was born on 27th June 1950 as second among seven children to K. G. Daniel and Annamma at Omallur, Pathanamthitta District, Kerala. He has acted in more than 500 films in the languages of Malayalam, Hindi, Tamil, Telugu, Kannada, and English.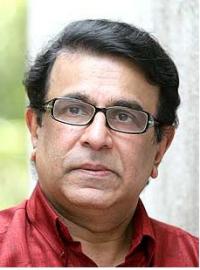 He is best noted for his performance in character roles, and as a villain. Raju also appears in television serials and advertisements.
Captain Raju Parents Wife Son Daughter Details
Captain Raju was born to K.G. Daniel and Annamma at Omallur, Kerala. Both of them are teachers at Govt. UP School Omallur. He has four sisters named Elizabeth, Saji, Sophy, Sudha and two brothers, George and Mohan.
He is married to Prameela, and has a son, Ravi. He is belongs to a Christian family but also respects other religions, and even visits the others' shrines.
Captain Raju Career Details
Captain Raju did his schooling from Govt. UP School Omallur and NSS English Medium School, Omallur. He has a degree in Zoology from Catholicate College, Pathanamthitta. After graduation, he joined Indian army as an officer at the age of 21 and rose to the rank of a captain.
After serving 5 years in Indian army, he worked as marketing chief at glucose and starch manufacturing company, Lakshmi Starch, at Mumbai and later he left the job to act in films.
He started acting in amateur drama troupes like Prathiba theatres in Mumbai. He made his directorial debut with the Malayalam film Itha Oru Snehagatha in 1997. His second film as director was Mr. Pavanayi (2012) in which he reprised the role of Mr. Pavanayi, his character from the 1987 Malayalam film Nadodikkattu.


His first hindi movie was Kashmakash (2011). He has also done acting in many Telugu and Malayalam serials.
Captain Raju is Dead or alive?
Captain Raju has been hospitalised in Oman following a heart attack during a flight.
Raju was on his way to the United States of America when he complained of chest pain and uneasiness. The plane made an emergency landing in Muscat and he was rushed to the hospital, media reports say. He is currently admitted at Kims Oman hospital and doctors are monitoring his health conditions.
Thank you for reading this biography on CeleNote. You can read other biographies and TV shows from here.