Veeru Devgan or Devgn Wiki Age Death Date of Birth Wife Family Biography: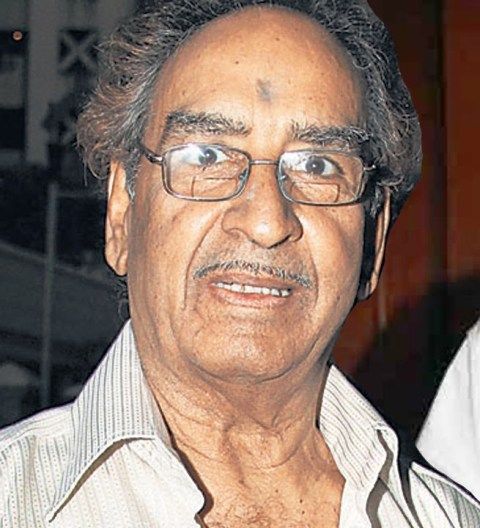 Veeru Devgan Photo
Veeru Devgan or Veeru Devgn was an Indian stunt and action choreographer and film director in Bollywood from Amritsar Punjab, India. Veeru Devgan died on 27th May 2019. Learn more about Ajay Devgan father Veeru Devgan wiki age caste wife family marriage & biography details here.
Veeru Devgan, who rarely made public appearances, was last seen at the special screening of Total Dhamaal in February 2019.
Death Date: Latest News of Veeru Devgn
Veeru Devgan died in the morning of 27th May 2019 in Mumbai, aged 77. Veeru Devgan had not been keeping well for a while and old age and poor health made his health condition worse.
He was suffering from breathing problems after which he was immediately admitted to the Surya Hospital, Santa Cruz. However, his condition got critical and resulted in cardiac arrest.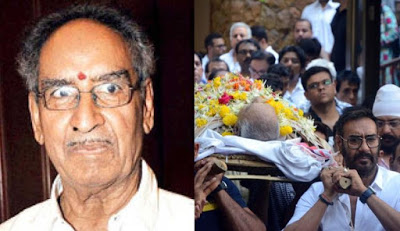 Veeru Devgn death news
Releasing an official statement, the family said, 'With profound grief and sorrow, we regret to inform that Mr.Veeru Devgan, Veteran Action Director, and Father of Ajay Devgan passed away. Funeral was held at Vile Parle West Crematorium at 6:00 pm on 27th May 2019.'
Anupam Kher said in a tweet that: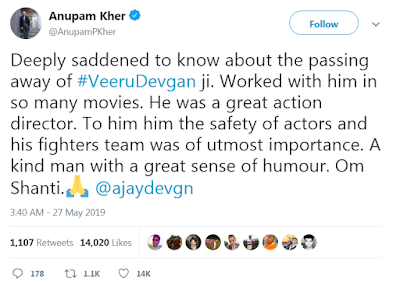 Anupam Kher tweet about Veeru Devgan death
Wiki, Biography
Veeru Devgn was born in the year of 1942 in Amritsar, Punjab, British India.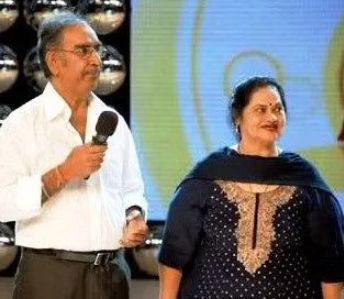 He was married to Veena Devgan. He has two sons- Ajay Devgan and Anil Devgan. And has two daughters- Neelam Devgan, Kavita Devgan.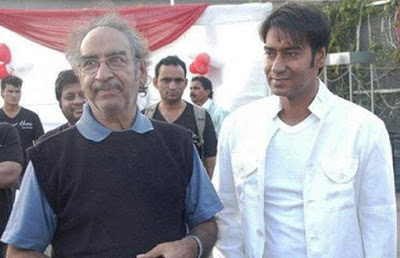 Veeru Devgan with Ajay Devgan Photo
Ajay Devgan is a Bollywood actor who is married to Kajol. Anil Devgan is a director,. He was also the creative director in 'Son of Sardar' and also in 'Shivaay'.
Date Of Birth: 1942
Death Date: 27th May 2019
Age (before death) : 77 Years
Caste: Saraswat Brahmin
Father: Not known
Mother: Not known
Brother: Not known
Sister: Not known
Marital Status: married
Wife: Veena Devgan.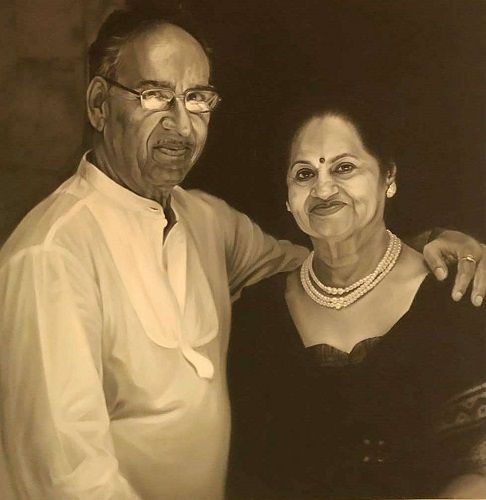 Veeru Devgan with Veena Devgn Painting Pic
Son: Ajay Devgn, Anil Devgan.
Daughter: Neelam Devgan, Kavita Devgan.
Physical Appearance
Height: 5ft 4inches
Weight: 65Kg.
Hobbies: action choreography.
School & Career
We didn't know much details about his education.
He choreographed fight and action scenes for over 80 Hindi films.
Veeru Devgan even ventured into direction with 1999 film Hindustan Ki Kasam (1999 film) which starred his son Ajay Devgn, Amitabh Bachchan, Manisha Koirala and Sushmita Sen.
Awards:
Immortal Memories Award.
Lifetime Achievement Award in 2016.
Social Media Profiles:
Facebook:
Instagram:
Youtube:
Wikipedia: https://en.wikipedia.org/wiki/Veeru_Devgan
Thank you for reading this biography on CeleNote. You can read other biographies and TV shows from here.