Nirmala Sitharaman is an Indian politician and working on Ministry of Defence. She also served as a member of the Rajya Sabha. Learn more Nirmala Sitharaman wiki age daughter husband family biography details here.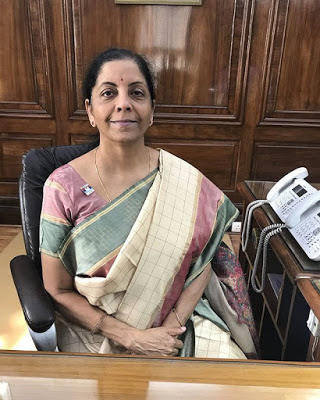 Nirmala Sitharaman
Wiki/Biography
Nirmala Sitharaman was born on 18th August 1959 (Nirmala Sitharaman is 59 years old) in Madurai, Tamil Nadu. She was born to Narayanan and Savitri Sitharaman. Nirmala's father was an employee of Indian Railways so she spent her childhood in various parts of the state.
She is married to Parakala Prabhakar (qualified political economist and a well known commentator on political, economic and social affairs).
She has a daughter name Parakala Vangmayi. She is not in the Indian Air Force (fake viral photo of Nirmala daughter).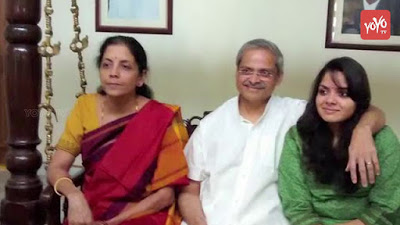 Nirmala Sitharaman with husband and real daughter Parakala Vangmayi
School & Career
She had her schooling from Madras and Tiruchirappalli because her father worked in Indian Railways.
She obtained a BA in economics at the Seethalakshmi Ramaswamy College in Tiruchirapalli and a master's degree from Jawaharlal Nehru University, Delhi in 1980. She also holds a PhD in "Indo-European textile trade within the GATT framework".
Nirmala Sitharaman joined the BJP in the year of 2008 and has served as a spokesperson for the party. In 2014, she joined Narendra Modi's cabinet as a junior minister.
In May 2016, she was one of the 12 candidates nominated by the BJP to contest the Rajya Sabha elections due on 11 June 2016. She successfully contested her seat from Karnataka.
On 3 September 2017, she was elevated to Defence Minister, being only the second woman after Indira Gandhi to hold the Defence Minister post.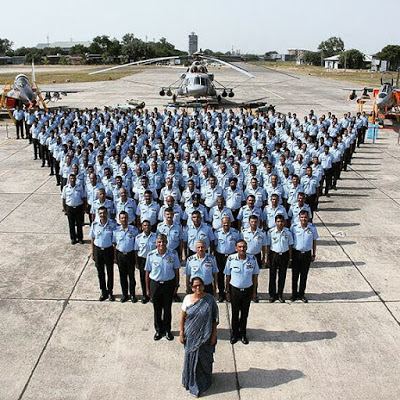 Nirmala Defence Minister serving from 2017
Nirmala Sitharaman Daughter Photo Controversy:
Nirmala Sitharaman was seen with a Indian Air Force lady officer and that photo went viral on social media.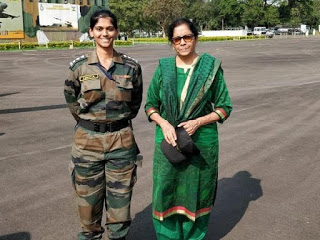 Nirmala Sitharaman daughter fake photo
Rafale Controversies:
Defence Minister Nirmala Sitharaman, in an over two-hour reply in parliament to an acrimonious debate (as per media reports) on the Rafale jet deal, accused the Congress of scrapping an earlier deal for 126 jets when it was in power because it "didn't get the money" and ignored national security in favour of its "treasury security".

Thank you for reading this biography on CeleNote. You can read other biographies and TV shows from here.