Umbayee was an Indian folk musician and composer, associated with the Ghazal genre. Checkout Umbayee wiki, age, wife, family, song list, biography and caste details on CeleNote.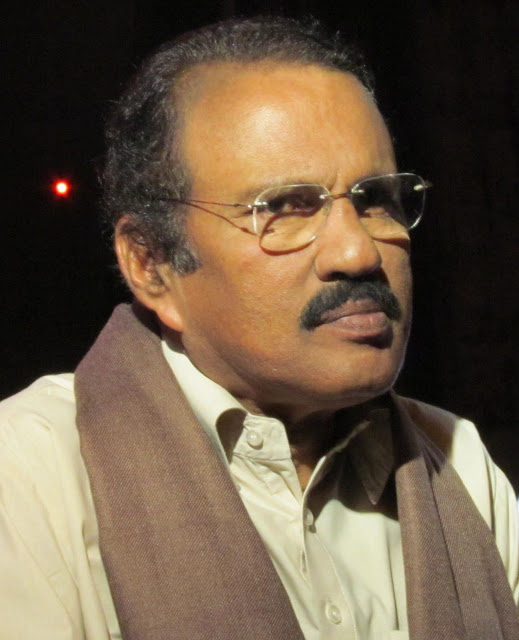 Umbayee Wiki/Biography
Umbayee is also known as Ibrahim. He was born in the year of 1950 in Mattancherry, Kerala.
Umbayee is died on 1st August 2018.
According to media reports, Dr Hyder Ali, who treated him at the hospital, told that the singer had been brought in two days ago with complaints of breathlessness. He was in the final stage of lung cancer. The cancer had spread all over the body, the doctor said. The family was with him when he died at 4:35 pm, 1st August 2018.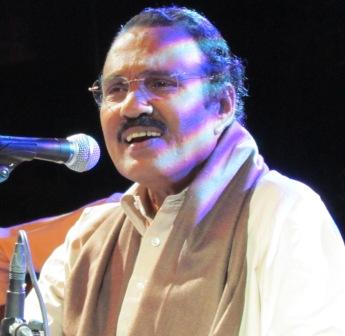 Umbayee Career
Umbayee's father was vehemently opposed to his son being inclined to music. Ultimately Umbayee failed in his exams thereby ending the school life of Ibrahim. Seeing his son distracted by music, father packed Ibrahim off to Bombay, where his (Umbayee's) uncle was a seaman and made him a trainee electrician.
Being sent to Bombay was a decision which changed his life. He met Ustad Munawar Ali Khan who accepted Ibrahim as his disciple. Ibrahim studied music from Ustad Munawar Ali for about 7 years without any interruption.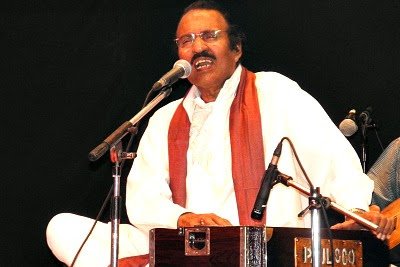 Umbayee Albums
He was contributed to many albums some of them are listed below:
Orikkal Nee Paranju
Oru Mukham Maathram
Paaduka Saigal Paadoo
Bheer Vahee Shaam
Pranaamam Mehboob Ororma
Akale Mounam Pol
Gazalmaala
Hrudayaraagam
Ithuvare Sakhee Ninne Kaathirunnu
Madhuramee Gaanam
Mehboob
Nandi Pranaya Sakhi Nandi
Umbayee Song List
Here is list of the songs that are popular and Umbayee will always be in our heart through music:
Orikkal Nee Paranju 2015
Athramel Athramel 2015
Njanariyathen Karal 2005
Ethorapoorva Nimishathil 2005
Iniyum Marikkatha 2014
Paduka Saigal Padoo 2005
Cherupathil Nammal 2014
Enthine Kottiyadakkunnu 2005
Neelavelicham Nilamazha 2005
Ninmizhi Aambalpoo 2008
Katte Nee Veesharuthippol 2014
Ennumoru Poovu 2005
Madhuramo Nombaramo 2015
Tharumo Enikkorunimisham 2005
Manassenna 2014
Orunilaa 2008
Karivandin Niramulla 2014
Karalil Theeyeriunnu 2014
Pennente Chithathil 2014
Nadinu Vendi 2014
Orkkathirikkan 2015
Manennum Vilikkila 2014
Onnum Parayathe 2014
Vandunjan Chendunee 2014
Ariyaathenovunnora 2008
Irulilorekantha 2008
Anuraga Chinthakal 2014
Nandi Priyasaghi Nandi 2014
Amme Anupama 2014
Oru Manjuthulli 2014
Piriyuvaan